Business Owner, 42
Luis is proud of Langly Works, a family-run glass manufacturing operation that goes back decades. He runs two warehouses and a small plant that produces custom glass for new homes and commercial buildings. Things were looking up when he took over the business in 2009 from his father.
But a troubled economy and shortage of skilled labor are pain points that he can't seem to overcome."Our business is very specialized. It requires workers who have gone through at least 12 months of training in a trade school before they step foot on our floor. That's really tough to find these days," he says…
To read more about Luis, we suggest starting at The Beginning.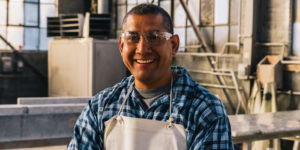 Luis is proud of Langly Works, a family-run glass manufacturing operation that goes back decades. He runs two warehouses and a small plant that produces
Read More »