Farmer, Entrepreneur, 35
Trevor grew up with farming in his blood. His father, grandfather, and great-grandfather were corn and soybean farmers in Parr, a town in Jasper County that dates back to 1895. He is committed to the land and to the heritage that it represents.
"I'm a proud Hoosier. I'm here to stay. My generation has fallen out of farming, but I see opportunities to help move it into the 21st century," he says.
To see how Trevor's story starts, read The Beginning.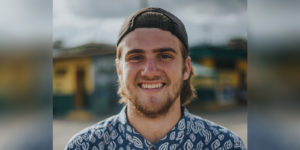 Farmer, Entrepreneur, 35 Trevor grew up with farming in his blood. His father, grandfather, and great-grandfather were corn and soybean farmers in Parr, a town
Read More »