Psychologist, 29
Like many college graduates, Karley returned to her hometown after graduating from college. She needs to save money and look at what her future might hold. But unlike many of her peers, Karley would like to start her professional career in the town where she was born and raised: Morocco in unincorporated Newton County.
She admits that it will be tough. Karley graduated from Purdue University with a degree in psychology, and she'd like to launch a career as a therapist. Her dream is to own and manage her own clinic that offers mental health services to the county.
To read more about Karley, we suggest you start at The Beginning.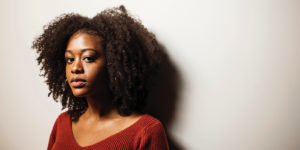 Like many college graduates, Karley returned to her hometown after graduating from college. She needs to save money and look at what her future might
Read More »